COVID 19 informations
July 11, 2022
The content of this article is likely to change. The date indicates when it was last updated.
The vaccine pass is not mandatory anymore to access the zoo and wearing a mask is no longer compulsory in enclosed places.
Map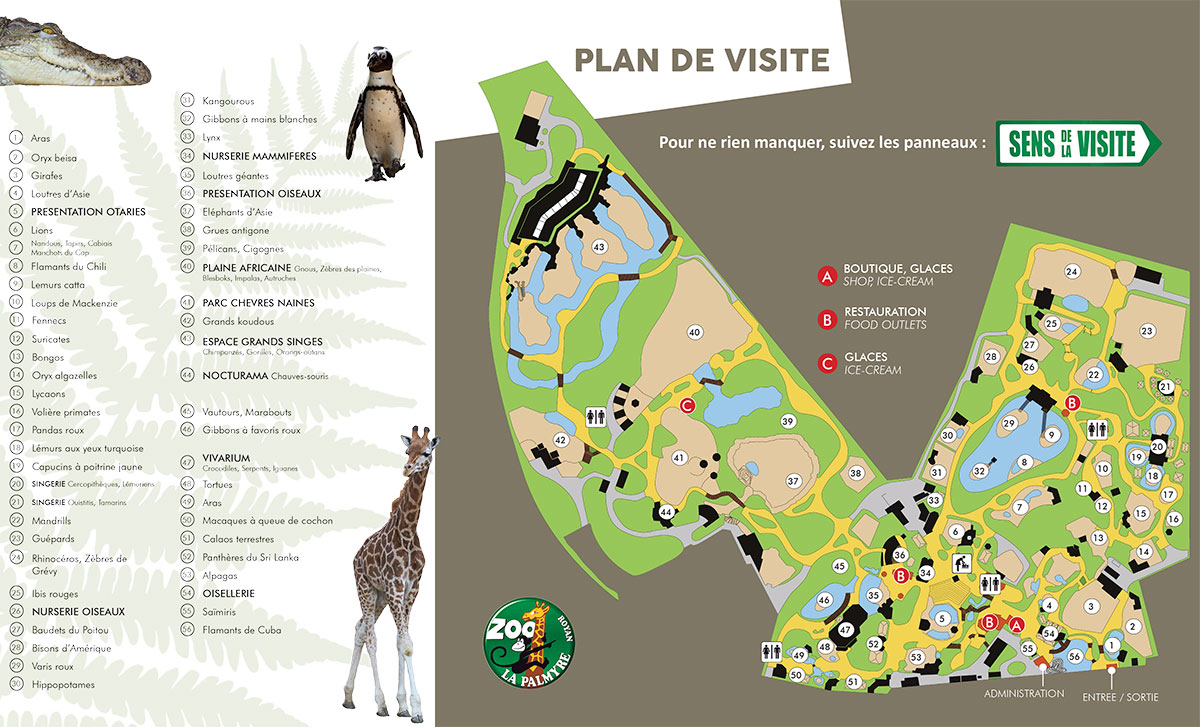 Food and drinks
From Easter to All Saints Day: bar, fast-food (hot-dogs, sandwiches, crêpes), crêperie (galettes and salads), cold drink machines, ice-creams.
Picnics
Picnicking is allowed on the benches located along the pathway and on the sea lion and bird bleachers out of presentation times. You can also enjoy a picnic outside the zoo: don't forget to get a hand stamp as you leave the park so that we will let you back in to carry on with your visit.
Please note that picnics are not allowed on the tables at our catering points!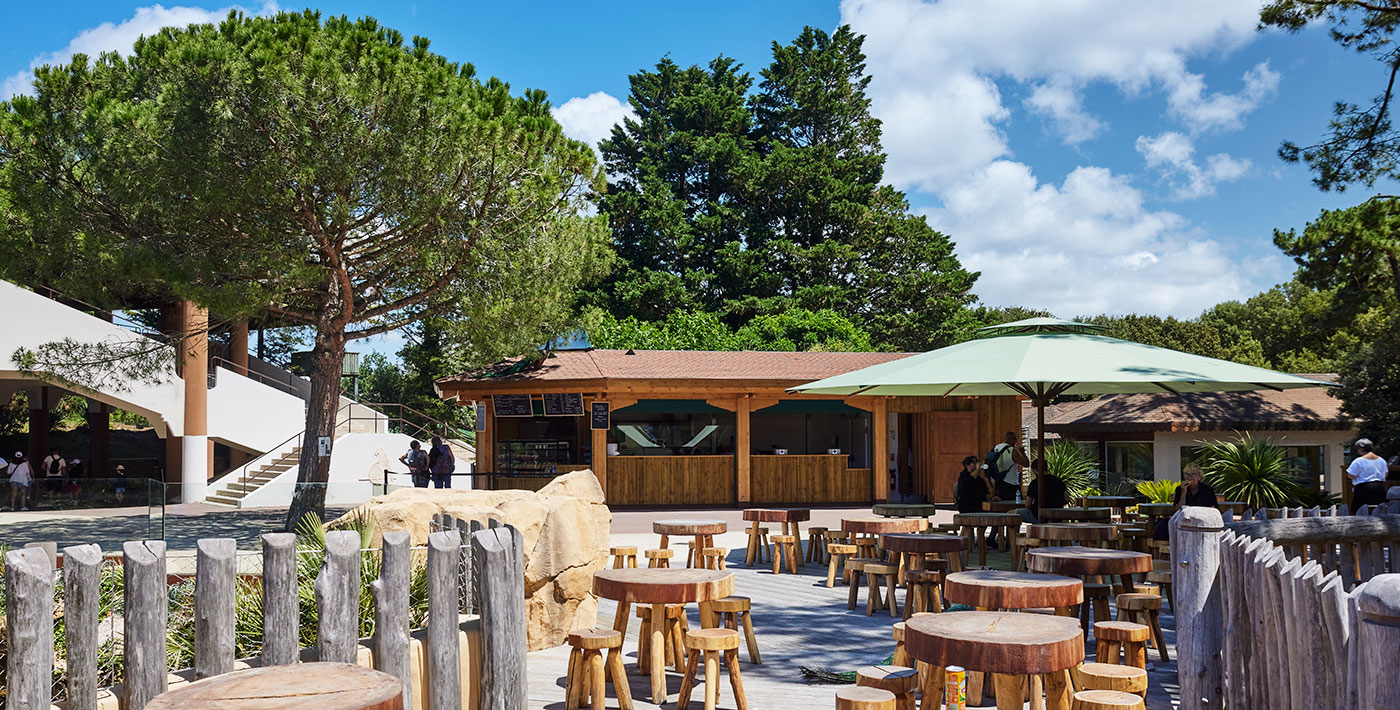 Shop
Looking for a gift to please your children or a souvenir from the zoo?
Our shop welcomes you nearby the Asian Small-clawed otter enclosure, close to the zoo entrance.
The zoo gift shop is open from Eastern to All Saints Day from 10am to 6:30pm.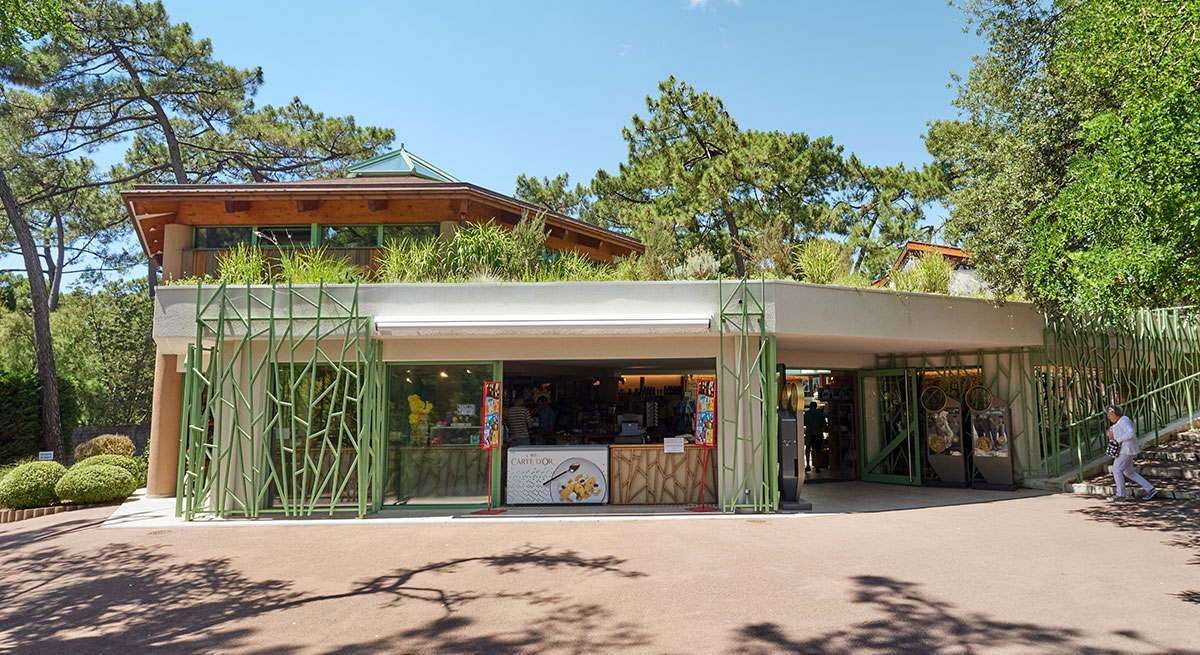 Visitors with limited mobility
The zoo is wheelchair accessible. However, please be aware that it is located on hilly terrain with some important drops. The zoo extends over 18ha and the pathway on 4.5km. Motorized wheel-chairs are highly recommended. A motorized wheelchair can be rented at Cap Vital in Royan: (0033) 546 232 714 / royan@capvitalsante.com.
Parking places for visitors with disabilities are located on the parking lot P1, near the zoo entrance.
Visitors with limited mobility can be dropped off at the bus stop located in front of the zoo entrance.