A zoological park in a marvelous setting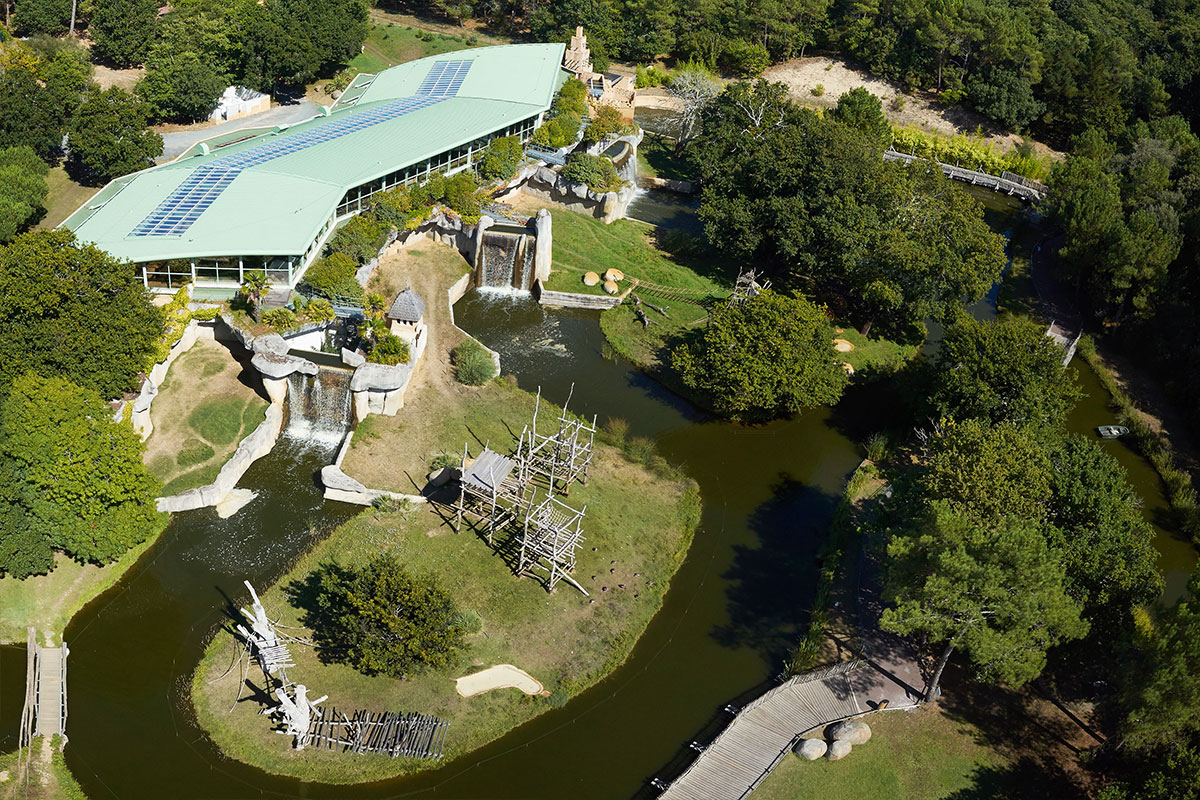 Created in 1966 by Claude and Irène Caillé, currently managed by their son Patrick Caillé and their grandson Pierre Caillé, La Palmyre Zoo is nested in a 18-hectares pine forest, at only a few miles away from the beaches of the Côte Sauvage.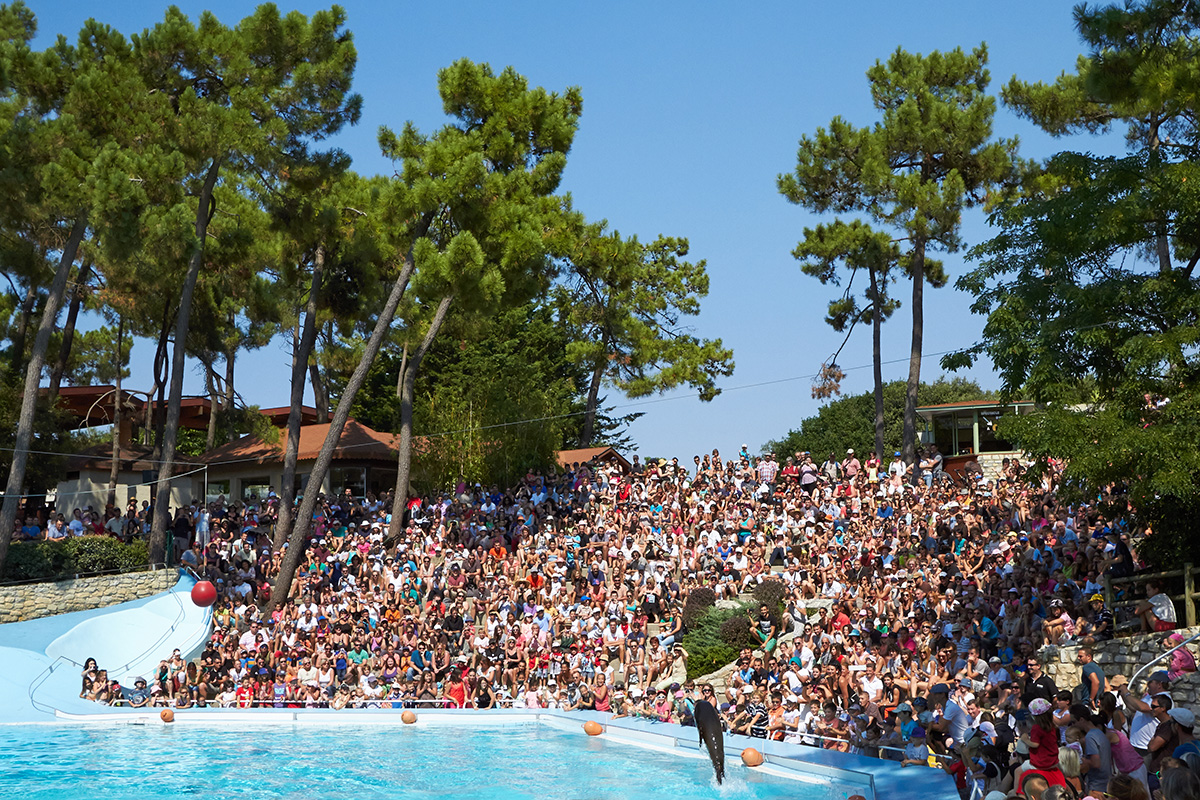 With 600,000 visitors folloing its pathways each year, it is one the most visited touristic site in France and the second of Charente-Maritime.

Open all-year round, the zoological park of La Palmyre records more than 200 births per year and hosts 1600 animals of 110 species.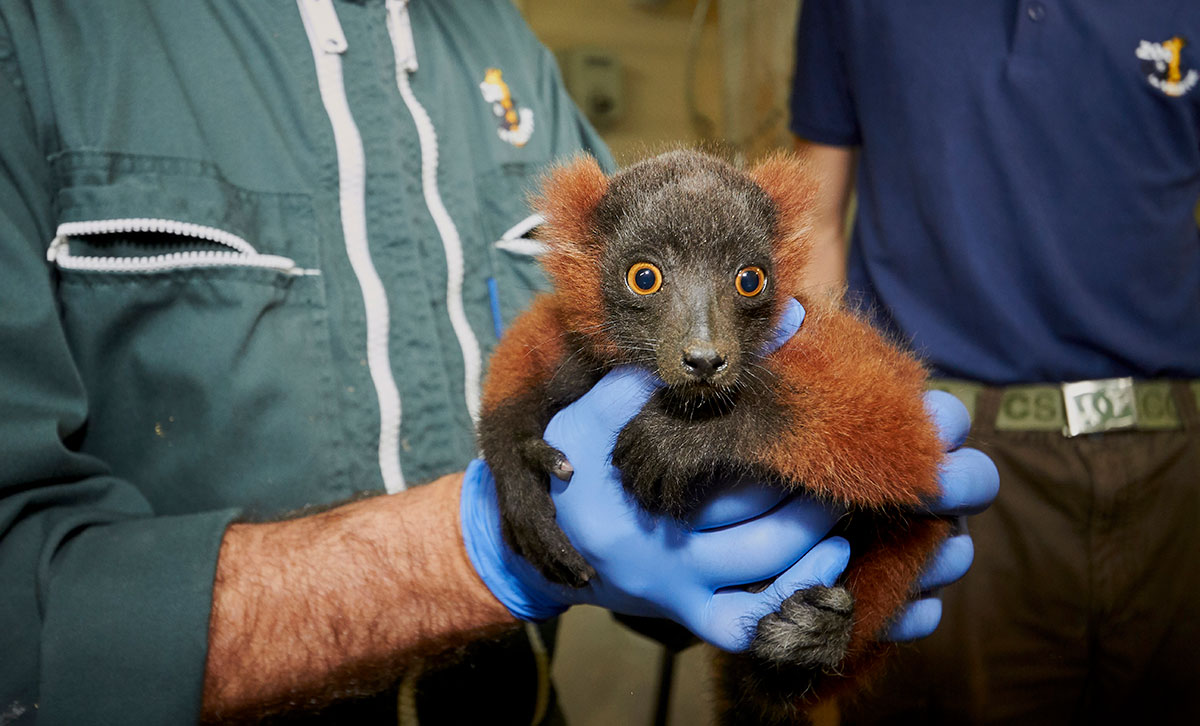 La Palmyre Zoo plays an important role in the conservation of endangered species by participating in 50 European Breeding Programs and funding more than twenty programs to protect endangered wildlife through the world: orangutans and elephants in Borneo, gorillas and chimpanzees in Democratic Republic of Congo, lemurs in Madagascar, giant otters in Brazil, tamarins in Colombia…
La Palmyre Zoo facts and figures:
18 ha
4,2km Length of visitor route
600,000 Annual number of visitors
16,000 Record number of visitor in a day (August)
60 Number of employees year-round
120 Number of employees in high season
40 Keepers
1600 Animals
110 Species
28 Primate species
200-250 Annual number of births

Food

Alfalfa, fruits, vegetables, meat, compound feed: meals for the zoo's 1,600 inhabitants are varied and top notch! Devised by the vet then placed under the responsibility of individual keepers, the food rations are adapted to the animals' nutritional needs and regularly adjusted if they are pregnant, breastfeeding or have a medical problem.
Each year, animals at the zoo consume:
250t of fodder (giraffes, elephants, zebras, rhinoceroses, hippopotamuses, antelopes...)
180t of fresh fruit and vegetables (gorillas, orangutans, gibbons, marmosets, lemurs, kangaroos, bats, tortoises...)
50t of meat (lions, leopards, cheetahs, lynx, tiger...)
30t of compound feed (pink flamingos, primates, red pandas...)
20t of fish (sea lions, black-footed penguins, pelicans, otters...)
10t of grains and assorted cereals (parrots, hornbills, Bali starlings...).