1.8–2.3m including the tail (♂)
Diet




grains, fruit, invertebrates, small reptiles

Habitat




Range




India, Sri Lanka, Bangladesh, Bhutan, Nepal

Population in the wild




IUCN REDLIST status



This cousin of the pheasant and symbolic bird of India eats at ground level in the daytime and perches in the trees to sleep, thus reducing the chances of falling victim to predators. Sedentary creatures, they live in small groups and defend their territory during the mating season.
 
Males are distinguished from females by the metallic blue-green colour of their head, neck and chest but also by their tail feathers, which can reach a length of 1.5m and form an iridescent train that unfurls into a spectacular fan, especially during courtship displays. Success with the female is determined by the quality of the tail-spread, length of the train and time spent on the display.
 
Chicks follow their mother soon after hatching. They reach adulthood at about the age of one year but males do not sport their definitive finery until the age of 3.
And in the wild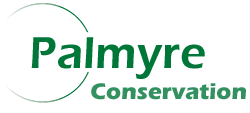 Help us save them from extinction!
Discover our actions
Where is this animal in the zoo ?